Affordable Power Washing Services
Envirostripe offers power washing services in the Greater Los Angeles area for your Home and Business. Our high-quality, reliable and cost-effective service is the solution for your power washing requirement. We guarantee to provide the best results with our one-time cleaning power washing or a regular cleaning program.
The goal of Envirostripe Services is to provide our customers with the best quality and most affordable power washing services. This helps them keep their homes clean and safe. We clean off all dirt and grime that has built up over time on home's tiles, doors, windows, walls and other surfaces in a safe manner that won't harm your place.
We are originally founded on a passion for providing our customers with the best quality work at an affordable price. Over the years we have grown to provide more than just power washing services in the greater Los Angeles area. Our services include commercial and residential cleaning, parking lot striping, parking lot cleaning, solar panel cleaning etc.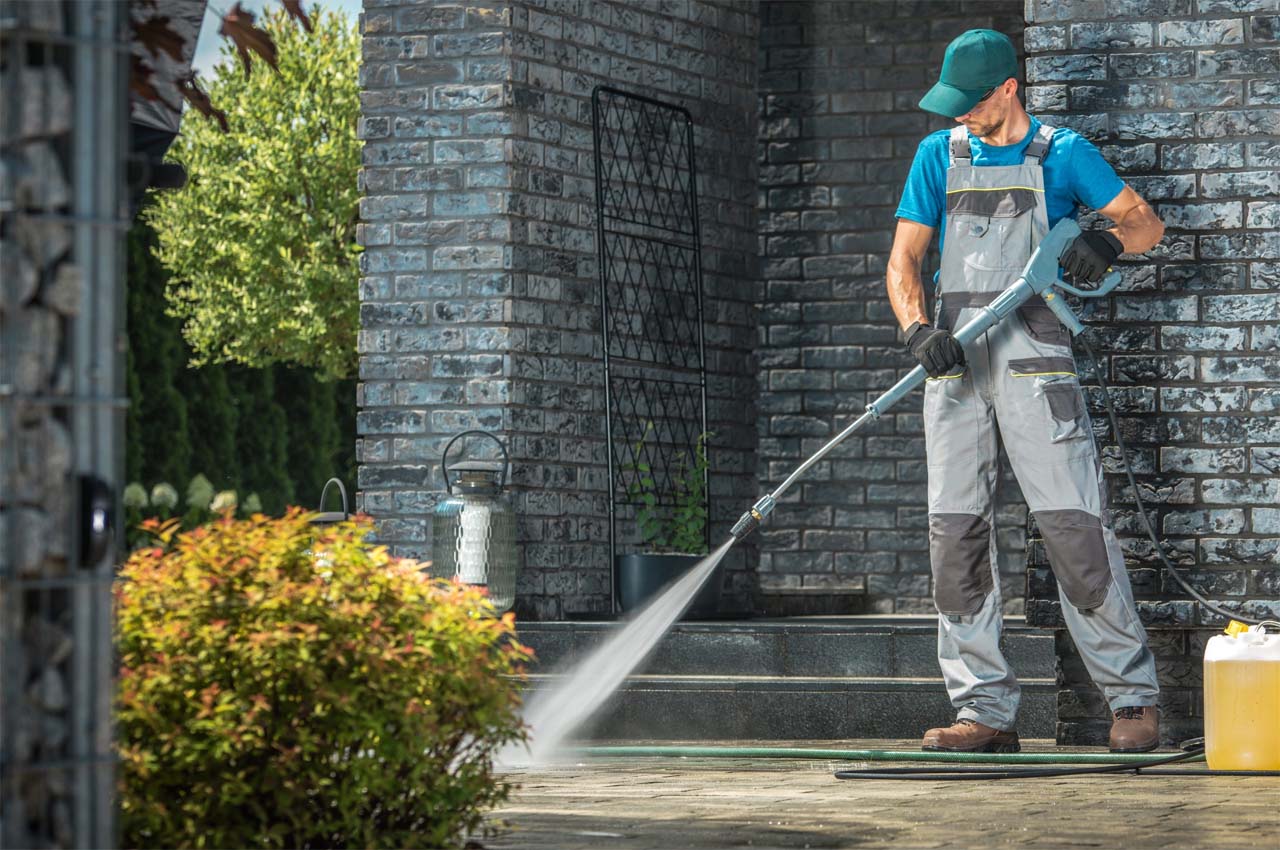 Courteous and Professional Employees
At Envirostrype we are a proud business, owned and operated by the best team in the industry. Our courteous and professional employees know how to clean effectively, efficiently, and affordably. We use high-quality power washing equipment so that you can get your property back to its original state with zero damage.
We work closely with the client to understand their requirements. At our team of experienced specialists, we know that our professionals are going to give you the best possible service.
Best Power Washing in Greater Los Angeles
If you are looking for a professional, reliable company that can give you the best power washing in Greater Los Angeles, then look no further. You have come to the right place! We are a team of experienced power washing cleaners who will clean your home and make it a complete beautiful and sterile space.
We know that the interior and/or exterior of your home is one of the most important aspects to consider, when you are renovating, replacing or cleaning. Our team of specialists are here to offer you the exclusive power washing services and will work hard to give you the best end result possible.
It's time to get rid of that black grease, dirt and mold that is ruining the look of your property. Don't just clean them off, but restore them with amazing results which is possible though our power washing services. Our specialized cleaning processes can do this quickly.
Want to have your house looking amazing again? If you've tried a normal house cleaner and still haven't seen the results, then it's time to try something different. With our power washing cleaning solutions, we can even deep clean your concrete surfaces and restore them with amazing results. We can help you to make your space look clean and beautiful. Contact us now.